Republic Spirit Blends
Republic Spirit Blends is a line of Texas mixers that mix well with tequila and many other spirits, sparkling water, wine, and beer. Made in Texas with nine unique flavors inspired by our great state. Shake up your spirit with Republic Spirit Blends.
Republic Spirit Blends is currently out-of-stock at several locations due to high consumer demand. We apologize and are working hard with our manufacturer to replenish all of our flavors and get them back in stock and on our retailer's shelves ASAP. Thank you for your support and your understanding.
Republic Bloody Mary Mix
Our new Republic Bloody Mary Mix is simply made with real ingredients. Designed from a classic, house-made bar recipe, Republic Bloody Mary Mix is the perfect addition to any Bloody Mary, Bloody Maria, Brown Mary, or Michelada!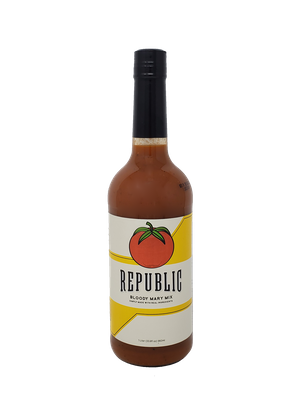 Tomato forward, with the perfect blend of citrus and spices and just a touch of heat!